Structural engineer
Experts in Buildings in Montreal takes care of meeting your need for a structural engineer whether it is for the area of residential houses or for multi-housing and condos, commercial or industrial. Here are the types of tasks that a structural engineer can perform:
Calculation of the structure;
Drawing up a plan of the structure to support the plans of the architect;
Inspection of the structure of your building before buying or selling;
Compliance report of the structure of a building for project funding;
Monitoring of the construction site;
Project management;
Development of building projects;
Expansion of house by providing remediation plans of the existing structure and foundation to add;
Procedure to lift and move a house or a building;
Expert engineer before a case in Court;
A structural engineer often works with an architect. The architect draws the plans of the building while a structural engineer is responsible for the detail drawings of the structure such as the:
thickness and composition of the foundations;
calculation of the support beams;
composition of the bearing walls.
If, for instance, you are thinking about expanding a house, it is advisable to first ask the advice of a structural engineer before resorting to an architect to do an inspection of your property and consider the feasibility of the project within your budget.
By calling upon us for a structural engineer he will visit the site to inspect your building, collect existing plans, verify the condition of the foundations, take measurements and make recommendations to you. A structural engineer is not involved in the zoning regulations of the municipality and in the construction margins allowed. It is a modeler, a technologist or an architect who handles these details of margins and architectural form.
If you are an individual to inspect and make corrections to your home, a merchant in need of the approval of a plan to obtain a permit for renovation or construction, an engineering firm in need of engineers, a real-estate developer for the design and approval of plans for obtaining permits and approvals from the municipality or a general contractor in construction needing a structural engineer for a specific project or for a longer term either in the Montreal region or in more remote areas, Experts in Buildings in Montreal helps you with an experienced structural engineer who is a member of the OIQ.
We hire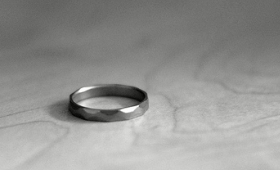 You are a structural engineer looking for new challenges? We hire structural engineers willing to work as consultants for our clients who want an engineer for a particular project or for a longer term. If you are a structural engineer and a member of the OIQ with over 7 years of experience in Quebec on projects of all kinds of calculation, management, supervision, inspection and quality control of worksites and more specifically in buildings, we invite you to contact us.
Do not hesitate to contact us!