Building engineer
Experts in Buildings in Montreal offers the services of a building engineer for individuals, business people, merchants, building contractors, engineering firms and real-estate developers for their building projects. We bring together several engineers, members of the OIQ, in the region of Montreal such as structural engineers, building engineers, mechanical & ventilation engineers, civil and electrical engineers. We serve the region of and around Montreal.

A building engineer, in most cases, takes more care, through his general knowledge, of work as a project manager in buildings. These projects are generally in the field of commercial or industrial building even when it is appropriate for your home or other residential building inspections.

If you are a real-estate developer wishing to build several condos or future owners of daycare centers or businesses, a building engineer may be the perfect candidate to give you advice or take care of the management of your project from A to Z. Construction Daniel Dargis Inc. will provide the engineers you need whether you are an individual, a real-estate developer or a general contractor in construction for building projects such as a:
Condo project;
Commercial office building;
Store & retail trade;
Daycare;
Industrial project.
We cover a wide territory: Mirabel, Mont-Tremblant, Brossard, Boucherville, St-Jean-sur-Richelieu, Vaudreuil, Repentigny. Whatever the location around Montreal, for a building project we can help you.
Tasks of a building engineer
Here are the services that a building engineer can offer you:
Establish the design stages and the implementation necessary for the construction of buildings;
Inspect construction sites, large or small building works (structural, mechanical and ventilation and electrical);
Writing reports to obtain permits or to allow other professionals to determine the cost of the works;
Propose technical innovations;
Select the contractors carrying out the works;
Follow the development of the construction site;
Take into consideration sustainable energy systems, project development and calculations;
Manage and administer projects;
Act as an advisor in construction and renovation of house expansion works or new construction of all types of buildings.
The Experts in Buildings in Montreal Group helps individuals, business people, building contractors, engineering firms and real-estate developers building their projects with a building engineer.
We hire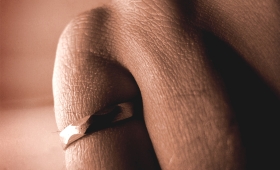 You are a building engineer looking for new challenges? We hire building engineers willing to work as consultants for our clients who want an engineer on a particular project or for a longer term. If you are a building engineer and a member of the OIQ with over 7 years' experience in Quebec in projects of all kinds of calculation, management, supervision, inspection and quality control of work sites and more specifically in buildings, we invite you to contact us.
Do not hesitate to contact us!