Civil Engineer in Montreal Building Foundation Repair Cracks
With its network of engineers in Quebec, Experts in Buildings puts at the service of your company a civil engineer who can work on projects not only in the region of Montreal but also in northern Quebec.
A civil engineer is the one who takes care of the design, construction and maintenance in connection with:
The natural elements of the environment such as: dams, canals, foundations, soil testing, aqueducts, water reservoirs and tunnels;
The building of large structures such as: bridges, buildings resistant to earthquakes;
The means of transportation, roads and parking lots.
A civil engineer is mainly required for works in the industrial, municipal or government sector whether it is to make the calculations, do the project management, the inspection or the supervision of works.
Our Group, under the direction of Mr. Daniel Dargis, Engineer, can take care of the construction of buildings of all kinds with the help of a group of building contractors, all with an RBQ license.
Whether you are an engineering firm that needs a civil engineer for a surplus of projects or a general contractor in need of a civil engineer for one of your water-system installation projects, the construction of a road, the supervision for the construction of a building, the construction of a reservoir, a compliance report following an inspection or for managing any other projects requiring a civil engineer, you can rely on the Experts in Buildings Group.
We hire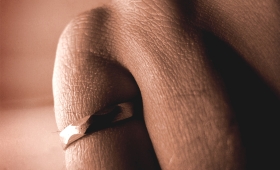 Are you a civil engineer looking for new challenges? We are recruiting civil engineers willing to work as consultants for our clients who want an engineer on a particular project for short or longer term. If you are a civil engineer and member of the OIQ with over 7 years of experience in Quebec in projects of all kinds from calculation, management, supervision, inspection and quality control of worksites and more specifically in buildings, we invite you to contact us.
Do not hesitate to contact us!