ENGINEERS for Commercial Projects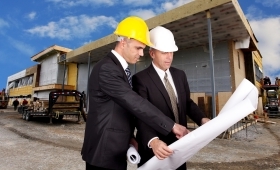 Our group of engineers helps merchants, business people, general contractors and real-estate developers in their engineering needs for commercial projects with the help of structural, mechanical and ventilation and electrical engineers. All of them related to the field of commercial building. Large engineering firms are not always accessible at competitive prices for commercial project ventures. Our group allows you to have access to experienced consulting engineers who can do the design of your projects.
The types of projects:
Daycare centers;
Trade: shop, restaurant, garage;
Office building;
Manufacturing workshop or warehouse;
Medical clinic.
The commercial project engineers group does:
Inspect foundations and report on related solution corrections;
Structural plan of an expansion of a commercial project;
Design and approval of plans for a new business including structural, mechanical & ventilation and electrical plans for obtaining a permit;
Feasibility study of a business park's engineering project;
Analysis of performance and businesses' energy saving and corrective measures;
Design of a commercial building's flat green roof;
Worksite management;
Project management.
Whether it is for a small or a large commercial project our group of engineers in Montreal helps you find engineers for your commercial project in the Montreal area or surroundings. For your structural works, building energy saving, conception, design, approval of plans for obtaining permits or upgrading to standards we have the commercial project engineers for you.
Do not hesitate to contact us!