Electrical engineer
Experts in Buildgins in Montreal offers the services of an electrical engineer for individuals, business people, shopkeepers, building contractors, engineering firms and real-estate developers for their building projects. We bring together several engineers, members the OIQ, in the Montreal region such as: a structural engineer, a building engineer, a mechanical & ventilation engineer, a civil engineer and an electrical engineer. In Quebec the plans of an electrical engineer are mostly required by the municipality to obtain permits for renovation or construction of major real-estate projects or projects of a commercial or industrial nature such as: large real-estate projects, daycare, trade, factory. For the residential sector a master electrician or an electrical contractor is normally qualified to make changes to the electrical system of your home. The Experts in Buildings Group in Montreal can refer you to an electrical engineer or an electrical contractor. We serve the Montreal region and surroundings.
Here are the services that an electrical engineer can offer you:
Calculation and design of plans, estimates and details of electrical construction projects;
Approval of plans to obtain permits;
Inspection of existing electrical installations for reception;
Correction to the existing electrical systems and equipment to meet the electrical code in Quebec and for upgrading;
Produce statements of quantities and prepare budget estimates for projects;
Supervise the work of technicians and designers appointed to the project;
Assist the Project Manager.
Whether it is for a small or large project the Experts in Buildings Montreal Group helps you find an electrical engineer or an electrician contractor in the Montreal area or nearby. For your works in building energy saving, conception, design, approval of electrical plans we have an electrical engineer for you.
We hire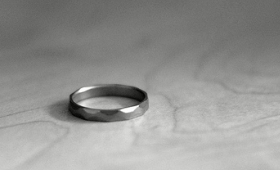 You are an electrical engineer looking for new challenges? We recruit electrical engineers willing to work as consultants for our clients who want an engineer on a particular project or for a longer term. If you are an electrical engineer and a member of the OIQ with more than 7 years of experience in Quebec with projects of all kinds of calculation, management, supervision, inspection and quality control of construction sites and more specifically in buildings, we invite you to contact us.
Do not hesitate to contact us!